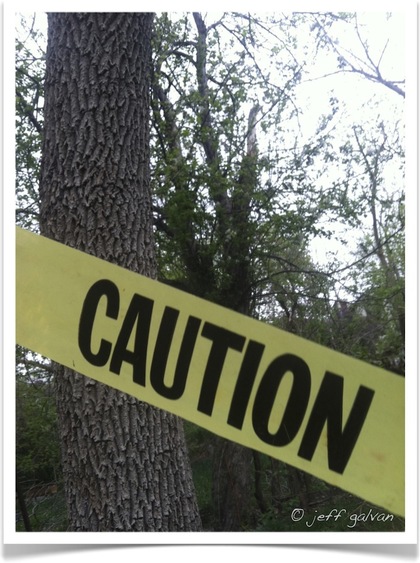 In the early planning stages, long before you begin a new construction project, contact us and we'll help you create tree protection zones. We will establish and secure a perimeter around your trees large enough to protect the root structure and create for you a set of written instructions you can hand to the foreman so he understands the proper procedures necessary for preserving your trees. Perimeters in place, he can easily inform construction workers about the tree protection zones on your property.
If you or anyone you know has any questions about the health or safety of your trees due to construction contact us and we'll have a look.
A true story about the importance of tree protection zones when it comes to construction.
I received a phone call the other day about some tree work. They asked me to come over and take a look and give them an estimate.
My first impression was – Preventing cutting down this tree is, in my opinion, in the best interest of the owner of the property. Here's why.
This tree is the most valuable asset on the land. The species is in superb health, it has wonderful structure and is one of the largest, oldest trees in this area.
Furthermore, this tree is in a great location for the future home site. Being a deciduous tree, it offers full summer shade, helps to reduce the cooling cost of the home and allows for plenty of sunlight in the winter when we need the warmth. It is a great investment to create a house that preserves this sort of high quality tree.
Generally, I won't do a tree removal unless the tree, in my opinion, needs to be removed based on one or more criteria. The tree must be:
A.) Dead, extremely damaged or diseased beyond rehabilitation or a potential hazard to persons or property
They had already destroyed the root structure while excavating the basement.
I refused the job.
A couple days later they found someone else to cut down the old tree.
The local paper wrote an article about its removal. It said nobody wanted to see that beautiful tree cut down and even the owner of the property admitted they never planned on killing that great old tree.
Lesson being…
When planning any new construction where there are trees you would like to preserve for many years to come, please contact us.  We will create tree protection zones.
Tree Protection Zones – Boulder CO.
was last modified:
June 16th, 2016
by