Spring is here and you may want to prune back your trees before all their leaves fill out.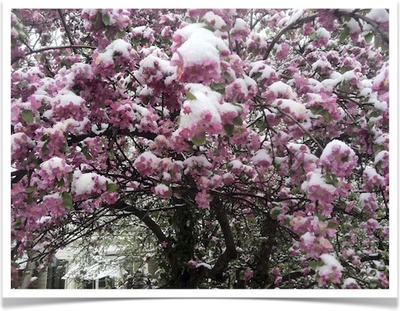 Your trees will be happy if we get that heavy, wet April snow.
By thinning the canopy the snow will not accumulate as much on the leaves and branches and they will be less likely to break.
Early spring and late fall is when we get most our emergency calls. Usually, in the spring, it's because we get a late snow after leaves have already filled out and in the fall we often get an early snow before trees have had a chance to drop their leaves.
Yes, we provide tree service for Boulder, Colorado. Did you know we also serve Longmont, Louisville, Erie, Broomfield, Gunbarrel and Lafayette areas?
Want to know more about your trees? Call us and request a free consultation and estimate with an ISA Certified Arborist. Since we are locally owned and operated, we are familiar with and have an understanding of the unique characteristics of species growing in the Boulder County area. We service both residential and commercial clients.
Have questions?  Contact us.
Spring Tree Pruning Boulder, CO.
was last modified:
June 16th, 2016
by